Remember when Berlin, MD was named "America's Coolest Small Town" a few years ago?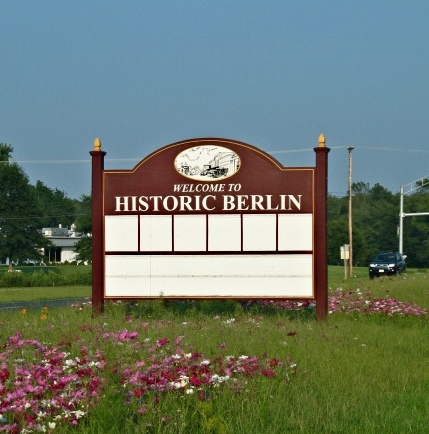 Well, since I live right here, Berlin will always be America's Coolest Small Town to me. With the hometown feel and all the local-owned businesses, it's no wonder Berlin, MD has become a favorite tourist destination. Let's not forget "Runaway Bride" & "Tuck Everlasting" were filmed right here in Berlin. How cool is that? When you walk down Main Street in Berlin, you get the feeling that you've been dropped back in time just a little. So many antique shops, wonderful places to grab a bite to eat and the friendliness of all the local people make Berlin a "go-to" place any time of the year. But especially during the Holidays, Berlin is decorated so beautifully you feel like you are right in the middle of a quaint, Victorian-era town.
Also a few years ago, the small town of Berlin began a transformation of sorts. Some of the shops that had been closed for many years were bought and remodeled to become different businesses altogether. Now with "Small Business Saturday" being the first Saturday of every month, the town has had an upswing in popularity and now business is booming!
So come on out to Berlin, MD and see what it's all about ~ You won't be disappointed! And if you decide you'd like to have your own little slice of Heaven right there, I would be more than happy to help you find it. Come on over!
Ocean Pines, MD Homes For Sale - Bernie Flax Broker/Owner, REALTOR®
I am very fortunate to live and own my EXIT Realty At The Beach office in the community of Ocean Pines outside Ocean City MD. I specialize in making your beach home ownership dreams come true! Text Bernie to # 85377 for current listing updates Call Bernie Flax @ 410-629-9070