Summer in Ocean Pines and Ocean City is so amazing! However, Summer is usually teamed with the task of taking care that our furry friends also stay cool & comfortable.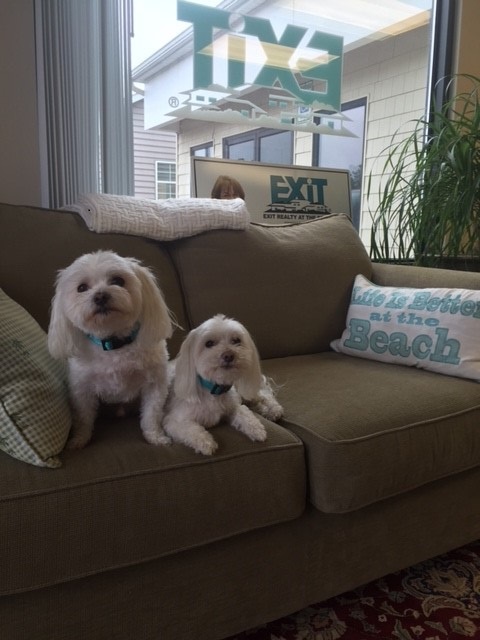 Remember that even though your precious pet would rather be with you than anywhere else on earth, keep in mind that being left in your vehicle, even for "just a minute", is unthinkable! It, literally, only takes a minute before the air inside a closed vehicle becomes unbearably hot, even with the windows down a little. Add to that the already built-on fur coat and you have a recipe for disaster! Most pets have the inane ability to know when we are about to "go for a ride" and will give us "puppy dog eyes" but please don't ever fall for it.
Go for a walk with your pet before you leave. That will help with the "I'm going out without you" scene that is certain to follow. We all know it's just a game -- As soon as we are "out of their sight", we have a perfect picture of them heading straight to the sofa for a nice, relaxing nap... whether they are "allowed" on there or not ... Good trade though... They will be there with wagging tails (or nubs, depending) when we return wondering what wonderful prize we have brought back for them!
Ocean Pines, MD Homes For Sale - Bernie Flax Broker/Owner, REALTOR®
I am very fortunate to live and own my EXIT Realty At The Beach office in the community of Ocean Pines outside Ocean City MD. I specialize in making your beach home ownership dreams come true! Text Bernie to # 85377 for current listing updates Call Bernie Flax @ 410-629-9070